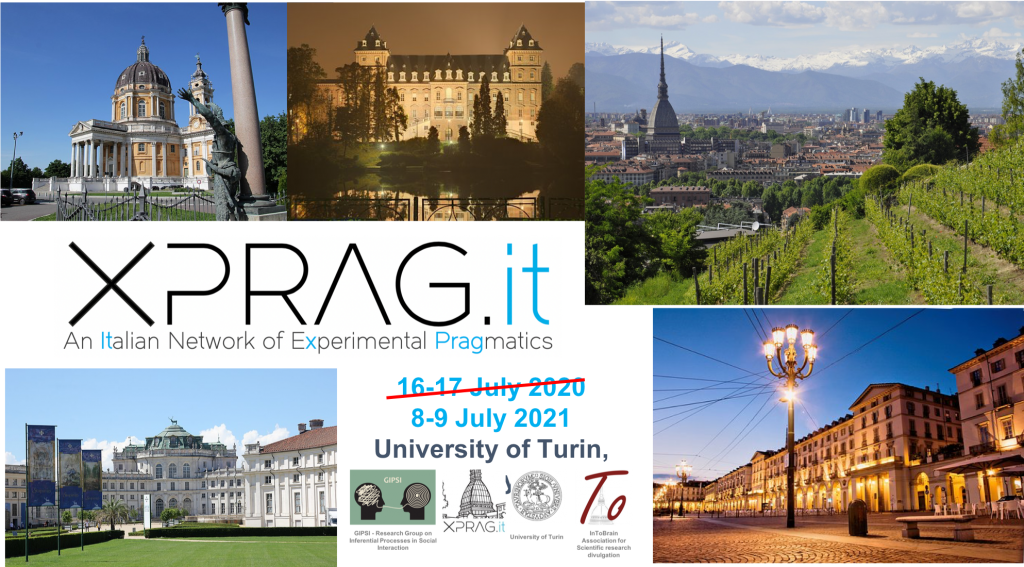 07.02.2021
As previously announced, the 4th Experimental Pragmatics in Italy Conference has been rescheduled and will be held on 8-9 July 2021.
Please save the dates!
Covid-19 has affected several meetings and events and we are aware we can't make exact predictions about the future, right now.
The conference committee is currently working on the organization of the XPrag.it 2020(21), so to make it as pleasant and enjoyable as it has been in its previous editions.
Stay tuned! Soon we will post updates about all further details and developments pertinent to the conference.
---