is glad to announce
XPRAG.it 2020
4th Experimental Pragmatics in Italy Conference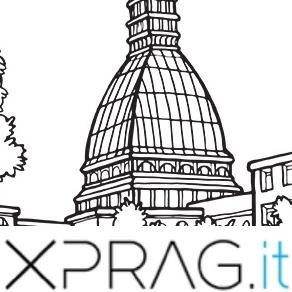 July 16-17, 2020
Department of Psychology, University of Turin
Keynote speakers
Bruno G. Bara – Department of Psychology, University of Turin (Turin, Italy)
Maud Champagne-Lavau – Centre National de la Recherche Scientifique and Laboratoire Parole et Langage, Aix Marseille Universitè (Aix-En-Provence, France)
Judith Holler – Max Plank Institute for Psycholinguistics and Donders Institute for Brain, Cognition and Behaviour at Radboud University (Nijmegen, The Netherlands)
Alan M. Leslie – Cognitive Development Laboratory, Rutgers School of Arts and Sciences (New Brunswick, United States)
Call for papers
We invite submissions of abstracts in any area of experimental pragmatics, including neuropragmatics, developmental pragmatics, and clinical pragmatics as well as pragmatics in multimodal communication. Three types of submission will be accepted:
– Oral presentation
– Poster presentation
– Pre-registration poster
Pre-registration poster is a novel type of submission, offering the opportunity to present plans for studies yet to be undertaken, rather than work that has been already completed.
Abstract submission deadline: February 29, 2020 (23:59 CET). Notification of acceptance by mid April, 2020.
More information about submission format and procedures at: https://www.intobrain.it/en/xpragit2020/abstract-submission/
Pre-Conference Workshops *NEW*
The following pre-conference workshops on tools and methodologies have been scheduled:
– Mixed Effect Models using R – 14th July.
Giorgio Arcara (I.R.C.C.S Fondazione Ospedale San Camillo, Venice, Italy).
– The Event-Related Potentials (ERP) technique applied to the study of language – 15th July
Paolo Canal (Scuola Universitaria Superiore IUSS, Pavia, Italy)
– Eye-movements in the visual context – 15th July
Francesca Foppolo (Università degli Studi di Milano-Bicocca, Milano, Italy)
Please note the workshops are open also to people not attending the conference. More info about the pre-conference workshops at: https://www.intobrain.it/en/xpragit2020/pre-conference-workshops/
Young Researcher Award
PhD students and early post-doc (no more than 2 years from PhD) may candidate for the XPRAG.it Young Researcher Award, a monetary prize, granted by the Conference Committee to the best presentation (of any type).
Please visit the XPRAG.it 2020 Conference website for all the details about registration and conference fees.
For information about XPRAG.it 2020 and the pre-conference workshops: info@intobrain.it
XPRAG.it 2020 Scientific committee:
Francesca M. Bosco (University of Turin, Italy)
Ilaria Gabbatore (University of Turin, Italy)
Valentina Bambini (IUSS, Pavia, Italy)
Filippo Domaneschi (University of Genoa, Italy)
We look forward to welcoming you in Torino!
The InTo Brain Team
---